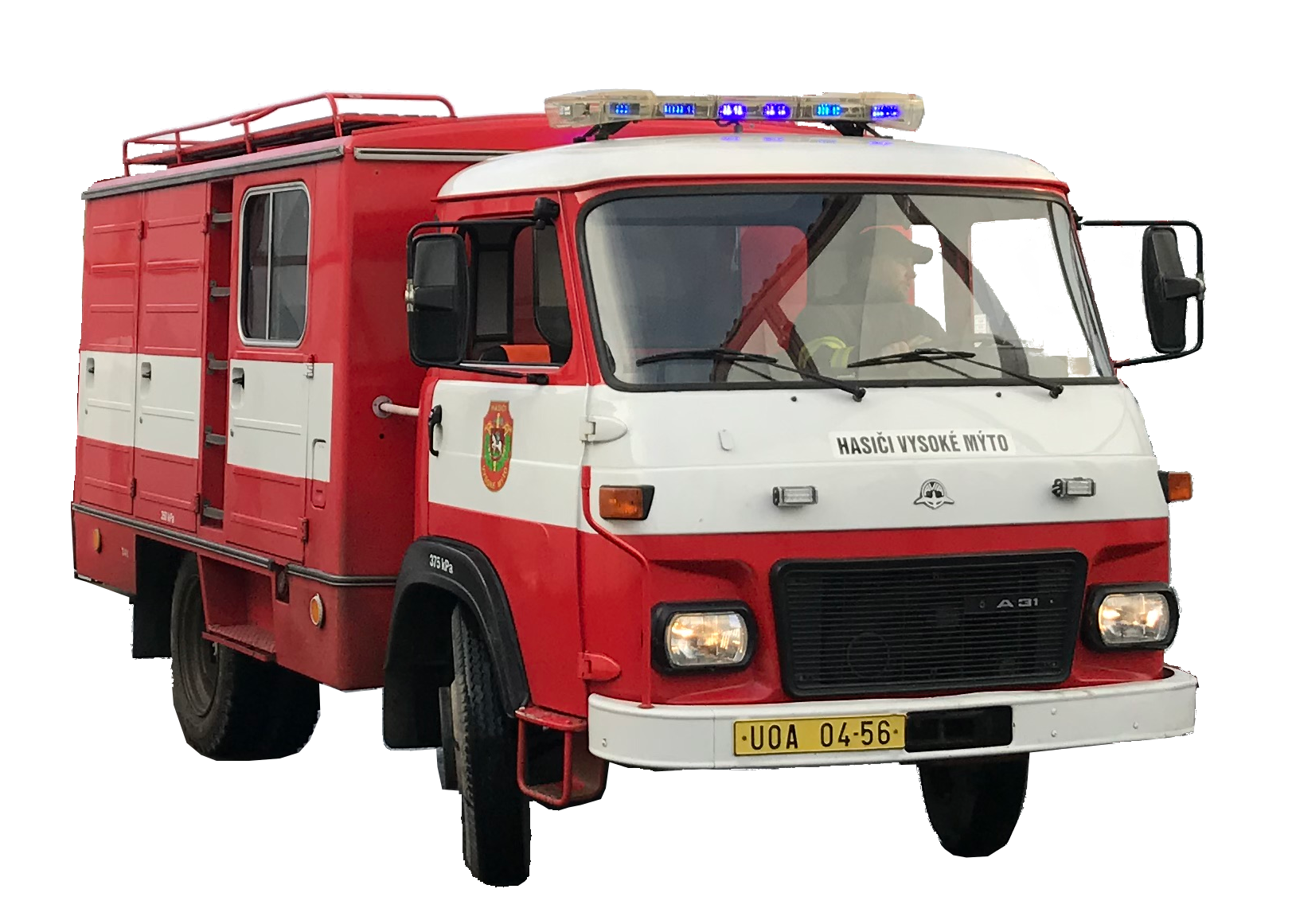 The car is used for the transport of firefighters, portable motor syringes and firefighting tools.
CHASSIS
It is from the AVIA 31, has a welded ladder frame, telescopic shock absorbers, robust silencers (strong rubber dampers), brake pressure regulator, adjustable reflector inclination. The engine is stored above the front axle between the wheels. The rear axle is driven.
 BODYWORK
Bodywork is a Czech product from KAROSA Vysoké Mýto. It is built on a specially modified chassis AVIA 31 (hence the car name A 31), which was produced by the Prague-based car manufacturer AVIA, licensed by the French company Renault Saviem.
SPECIFICATIONS
 Max. speed: 80 km/h
Length: 5 610 mm
Width: 2 230 mm
Height: 2 675 mm
Curb weight: 4 350 kg
Useful cargo: 800 kg
Actual total weight : 5 150 kg
Places to sit: 1 + 8  (1 + 10)